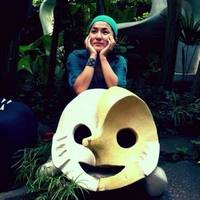 Remember that you are a Black Swan - Nassim Nicholas Taleb

by yongohingo
カテゴリ
全体
医薬翻訳・通訳の部屋
散文
英検1級
美味しいもの
My Library
通訳ガイド試験
山!山!山!!
旅
CPE ケンブリッジ英検
しいたけ日誌
Jogging
Fasting for health
podcastのススメ
東京・江戸散策
翻訳
猫部屋
未分類
以前の記事
2018年 09月
2018年 02月
2018年 01月
2017年 08月
2017年 07月
2017年 06月
2014年 03月
2013年 06月
2013年 02月
2013年 01月
2012年 12月
2012年 11月
2012年 10月
2012年 09月
2012年 08月
2012年 06月
2012年 05月
2012年 04月
2012年 03月
2012年 02月
2012年 01月
2011年 12月
2011年 11月
2011年 10月
2011年 09月
2011年 08月
2011年 07月
2011年 06月
2011年 05月
お気に入りブログ
ばーさんがじーさんに作る食卓
お散歩日和 ー京都の風ー
永坂嘉光オフィシャルブログ
ハギスはお好き?
楽子の小さなことが楽しい毎日
沢ぱん日記
フィレンツェ田舎生活便り2
ひつじ雲日記
江戸・東京ときどきロンドン
vege dining ...
キルトはお好き?
Deep Season 
カリフォルニア食堂- t...
serendipity ...
ベジタリアンミットゥンと...
Sauntering 
奈良・桜井の歴史と社会
SPICE-Kiss
ネコと文学と猫ブンガク
なまけものってすごい...Ⅲ
メモ帳
最新のトラックバック
検索
その他のジャンル
最新の記事
記事ランキング
ブログジャンル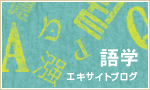 画像一覧
次回JATミーティング*Introducing the JAT Pharma Translation Handbook*
MITA経由で次のJATミーティングのお知らせがきてましたので、こちらで案内します。残念ながら私はその週末は海外旅行でいませんので参加できませんが、薬事申請文書の翻訳・校閲をされる方には役立つ情報かと思います。なお、ミーティング後にはJATメンバーの忘年会が催されるようです。詳しい案内は
こちら
にあります。
Date: 10th December, 2011
Time: 14:00-17:00
Place: Forum 8, Shibuya (http://www.forum-8.co.jp/access/index.html)
Address: Dogenzaka 2-10-17, Shibuya, Tokyo
Phone: 03-3780-0008
Cost: JAT members free, Non-members 1,000 yen (advance registration not
necessary)
Inquiries: tac@jat.org
*Introducing the JAT Pharma Translation Handbook*
*Speakers: Doug Havens and Tony Atkinson***
The standardization of Japanese pharmaceutical regulatory terminology has
come a long way since the International Conference on Harmonization (ICH)
was established in April 1990 by the EU, the US, and Japan. Before this,
pharma documents such as protocols and clinical study reports were often
structured arbitrarily, and the writing style was frequently idiosyncratic.
Regulatory documents in Japanese must now comply with guidelines issued by
the ICH. Materials to be submitted for filing in Japan use the Common
Technical Document format and uniform terminology from the Japanese version
of the Medical Dictionary for Regulatory Activities (MedDRA).
To succeed in this increasingly regulated world of pharmaceutical writing,
translators must have a working understanding of the regulatory
environment. In the spring of 2010, JAT volunteers began preparing the
JAT Pharma
Translation Handbook, which is intended to provide an introduction to that
environment, guidance on information sources for use in pharma translation
and writing, and useful glossary terms. With the JAT Pharma Translation
Handbook now set for imminent release, and on behalf of the team behind the
Handbook, Senior Editor Doug Havens and contributing author Tony Atkinson
will give a brief introduction to their involvement with the project, and
discuss the content of the handbook and regulatory pharmaceutical
translation in general.
L. Douglas Havens
Doug Havens studied biochemistry and microbiology in a premed course at
McGill University in Montreal, and worked as a French and German to English
technical translator in Europe. He came to Japan in 1965 and learned
Japanese at Sophia University in Tokyo. Beginning in 1973 he translated
Drug Approval and Licensing Procedures in Japan and the Pharmaceutical
Affairs Law, which are revised every few years. He now translates mainly
pharmaceutical regulatory documents and medical papers for publication.
Doug lives and works in Tokyo, Japan.
Tony Atkinson
Based in Perth, Western Australia, Tony Atkinson began a full-time career
as a Japanese-English translator in 1988 after a decade teaching physics
and chemistry. He began to focus on biomedical and pharmaceutical
translation after becoming a freelancer in 1993, and now works exclusively
in this field for clients in Japan, the United States, and Europe. He has
presented seminars on translation and English medical writing to various
clients, and has also taught the Japanese-into-English medical translation
component of the Master of Arts in Japanese Interpreting and Translation at
the University of Queensland, using videoconferencing and other flexible
delivery techniques.